Today I will speak of a great classic of the Cabinet both male and female, the famous Burberry trench. This legendary garment has a history of more than 153 years and today remains one of the most popular, especially during the spring, an ideal station to look it since the climate not just be all warm and can always catch us an unexpected downpour.
The first trenches were specially designed for officers of the British army, by the own creator of the brand, the Lord Thomas Burberry, in 1914. Originally, the trench was made with a functional and very tough material gabardine, whose properties ensure waterproofness, comfort, flexibility and the lightness of the fabric.
Details and finishes today are part of the historical archive of the brand and have already become in authentic signs of identity. A Burberry trench will always have these characteristic details: their rings metal "D"-shaped, their shoulder pads, belts buckles leather lined and its classic tartan as a lining. Up to 26 pieces of gabardine of different sizes, as well as the famous belt with rings are used in its preparation. Composed of double breasted, the traditional colors of the trench have always been the kaki, beige or black.
If for years this garment was considered something sosa and associated with the classic English gentleman, with the arrival of Christopher Bailey the firm, an aesthetic revolution shook the cradle of the british look. Since then the trench still reinterpreting every season and is always the starting point and the support of each new collection. Converted into everything a timeless classic, This piece reflects the changes and trends, but always complying with initial design and functionality.
For this reason, the trench It revisits all seasons in a wide range of colors, sizes and styles, including the lighter folding version, the ready-made in washed leather and the double lining of wool. Both for man and for woman and even for children, the trench it can be considered a real wardrobe Fund, since its flexibility in combining it is unique.
Today, celebrities from all over the world have incorporated it to its bottom of Cabinet and is easy to see in the magazines thousand proposals and ways to take it. The option star, make a knot with the belt and tilt it to give a casual touch.
With a starting price of € 300, the trench can be considered a very good investment Since its functionality and quality make it a pledge that resists the passage of time and fashion. Get one and applies the law of the " anything goes ", pair it with jeans and clothing sport for a casual and relaxed, or with an impeccable suit look to become all a real gentleman.
Gallery
History of The Trench Coat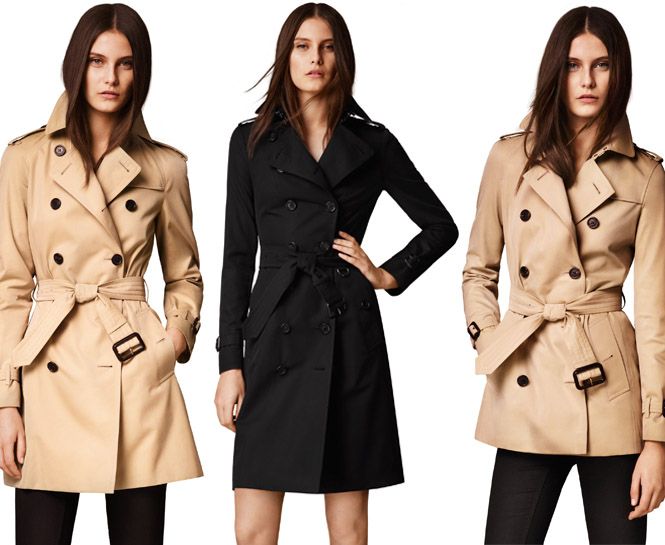 Source: elanstreet.com
One Day, One Garment – Trench Coat – abitmoreofluxury
Source: abitmoreofluxury.wordpress.com
The Classy Rise of the Trench Coat | History
Source: smithsonianmag.com
History of the Iconic Burberry Tartan
Source: www.menswear-market.com
Aquascutum | The History
Source: www.vaultmenswear.com
AB Group Of Professionals » Ladies Overcoats
Source: abprofessional.net
Facts you didn't know about trench coats
Source: www.fashionneed09.com
Men's Trench Coat
Source: timelessgent.com
The Trench Coat: The Feminist History Of Everyone's …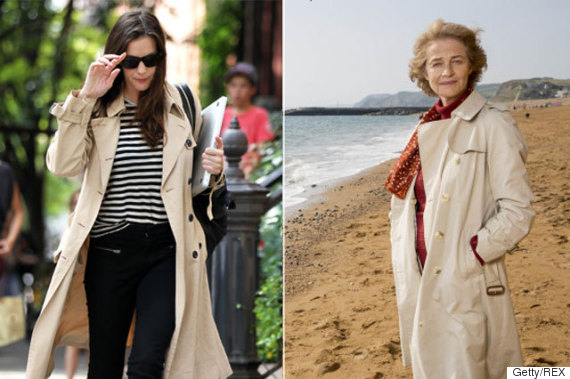 Source: www.huffingtonpost.co.uk
Trench Coat Exhibition – 'From Field to Fashion …
Source: wsalibrary.wordpress.com
AB Group Of Professionals » Ladies Overcoats
Source: abprofessional.net
Why the Trench Coat is AW17 Must-Have Outerwear
Source: dejavu-intl.com
AB Group Of Professionals » Mens Coats
Source: abprofessional.net
Uk Coat Size Guide
Source: www.calgarymicropigment.com
Category : leighton meester tumblr
Source: blog.livedoor.jp
Military Jacket on Women Jackets Womens Military Style …
Source: www.pinterest.com
Best 25+ Burberry trench coat men ideas on Pinterest …
Source: www.pinterest.com
Burberry 'Tales of the Trench' Event in Melbourne
Source: www.mensstyle.com.au
The Classy Rise of the Trench Coat | History
Source: www.smithsonianmag.com
1000+ images about Set 3B: The Edwardian Period and WWI on …
Source: www.pinterest.com